Standby Tab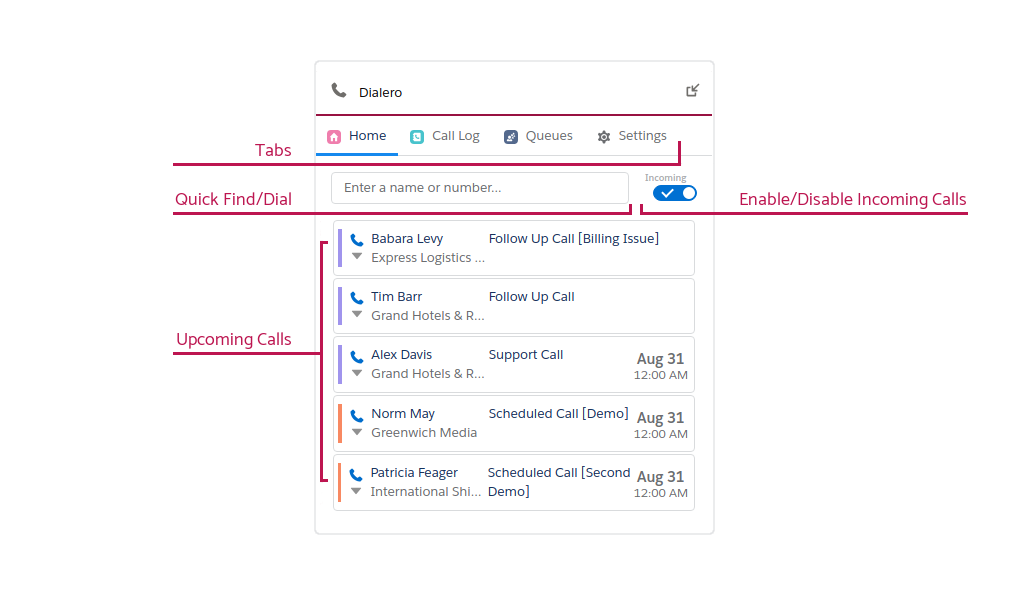 Use Tabs to navigate between Standby, Call Log, Queues and Settings tabs.
Use Quick Find/Dial field to quickly find contacts or dialing to any phone number. More info
Enable/Disable Incoming Calls by toggling the button.
Upcoming Calls will reflect any uncompleted tasks with Call word included in the subject.
---
Call Log Tab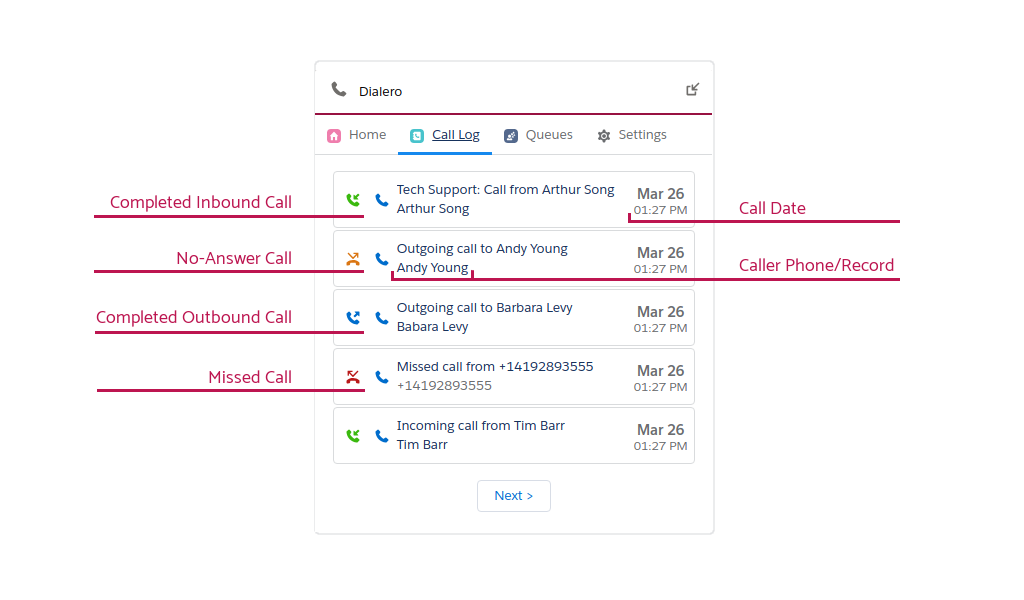 View all your completed calls.
Status icons represent the direction and result of the call:

Outbound Completed
Outbound Missed
Inbound Completed
Inbound Missed

To dial the caller click on the blue phone icon

Clicking on the subject will open the related task.
If the caller was identified as Contact/Lead, clicking on the name will open the related record of the caller.
---
Queues Tab
beta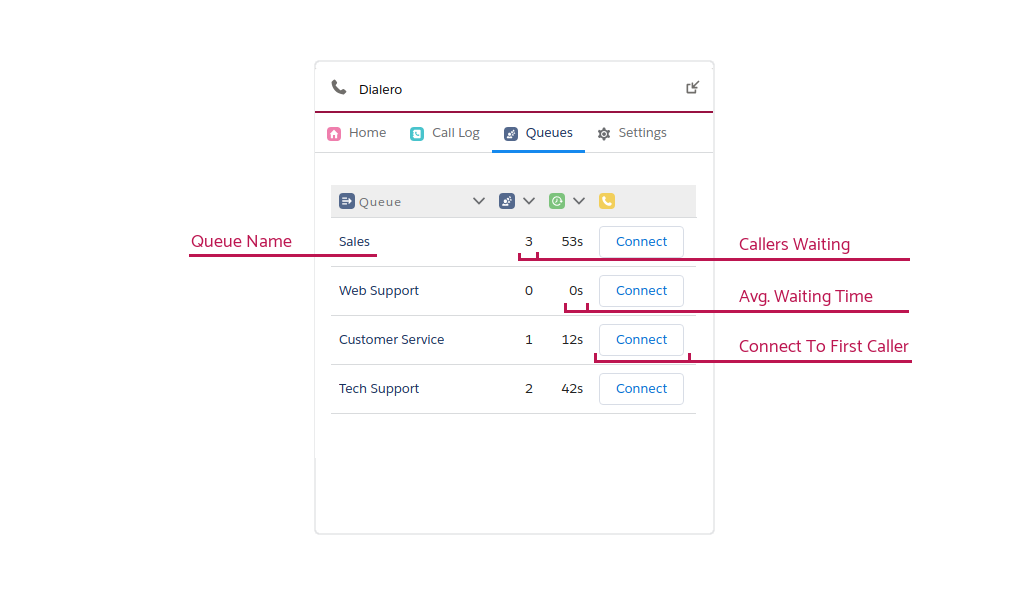 ---
Settings Tab
Set Default Outbound Id to be any Twilio Verified phone number.

Lite Edition limited to 2 Twilio Phones.
Pro Edition can use unlimited Twilio Phones or Caller Ids.

Select Default Tab will enable changing the default Standby Tab to Call Log or Queues.
Define Pre-Dial Delay to control the delay in seconds between a Click-To-Dial action and actually starting the call. This enables an opportunity to cancel an outgoing call before it was placed. Put 0 value to disable any delay.